SCSPA Fall Conference Keynote Speaker: Chris Waugaman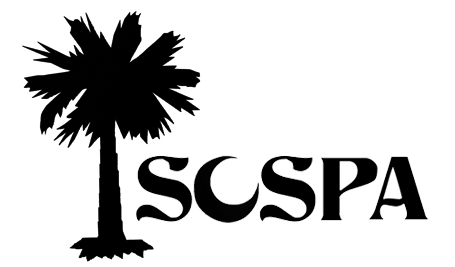 Chris Waugaman gets around.
He has been asked to speak at numerous conferences, including those in Virginia, Minnesota, Texas, Washington, California, Massachusetts and New York. And this fall, Waugaman will speak at the SCSPA Fall Conference October 6.
A graduate of both the College of William and Mary and Kent State University, Waugaman now teaches print, photo and broadcast journalism at Prince George High School (Prince George, Va.).
As an adviser of multiple publications, Waugaman not only serves as a resource to his own students, but also to students and advisers across the country. With almost two decades of experience teaching journalism to reference, Waugaman created the Broadcast Staff Manual for The Scholastic Press.
"As a young broadcast adviser, but experienced journalism adviser, I felt like I had the perspective to put something of this scope together for others," said Waugaman in an email interview.
The manual, which was his Master's final project, serves as an online resource for young broadcast staffs and advisers who do not have a background in the area. It also provides insight and advice ranging from how to pitch a story, how to write a script, staff expectations and grading rubrics.
In addition to creating the guide, Waugaman holds multiple national and regional honors. His most recent achievement is being named the Dow Jones News Fund's 2014 National High School Journalism Teacher of the Year, which also will award one $1000 scholarship in his name to a graduation senior at Prince George. This honor adds him to an exclusive group of only four SIPA advisers to be named DJNF's Teacher of the Year.
This year's SCSPA keynote speaker views the opportunity to attend the conference beneficial to a young journalist's future success.
"The biggest benefit [SCSPA provides] for future journalists is the exposure it provides students to new avenues of learning," said Waugaman. "There is so much sharing going on between educators and staffs, that growth is limitless. In addition, the connections one journalist can make can last for quite some time. And through those connections, opportunities for future experiences will flourish."
Among all of the places he's gone travelling the country speaking about journalism, Waugaman has one location in particular that has always stood out to him.
"When I visit the University of South Carolina to work students through SIPA or SCSPA, I feel like I am visiting a home away from home."
Leave a Comment