2015 Joining Generations Multimedia Contest winners
Sponsored by the Central Carolina Community Foundation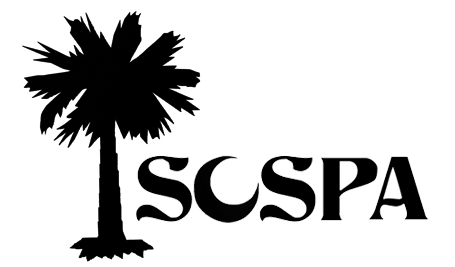 First Place receives $750 – Second Place receives $500 – Third Place receives $250
First Place Award: Lacee Getter, Dutch Fork HS
Living with an Alzheimer's Patient
84 year old Robert McClendon was a husband, father, stockroom clerk, an auto mechanic and a landlord. Nineteen years ago, when he turned 65 years old, he was diagnosed with Alzheimer's disease.
Alzheimer's disease is a form of Dementia that causes extreme memory loss and weakening of everyday abilities such as walking, going to the restroom, eating with utensils, putting on clothes, reading, talking, etc. Overtime, the memory and abilities of an Alzheimer's patient drastically decreases until they no longer remember anything nor can perform any task on their own. Just like cancer, this disease currently does not have a cure.
"It really has changed my life and my husband's life," wife Otha McClendon said.
Because of Alzheimer's disease, McClendon can't eat, walk, get dressed, take medication nor go to the bathroom on his own. He has to have assistance and someone watching him wherever he goes. Every single day, his 82 year old wife Otha McClendon takes care of him. She starts off her day waking him up at 8 a.m., giving him a bath and then finishes the day off by putting him to sleep at around 8:30 p.m. to 9 p.m.
"A lot of the times I can't go places where I need to go because I can't pick him up and right now he can't walk and I have to put him in the wheelchair when I go out, " Otha said. "Although it's kind of hard sometimes because you know I have to bath him and sometimes he doesn't want me to, but a lot of the time when I give him a bath I just wait a little while and then it will be okay.".
Even though taking care of him can become challenging and time consuming, her unconditional love for him helps push her through the hard times and pain.
"One thing about Alzheimer's patients is that you have to be patient with them you know, you can't be mean," Otha said. "A lot of people are so mean and hateful, but I hug him and I tell him I love him and he tells me I love you."
Angels of Hope, medicare, and hospice care are some of the care programs for Alzheimer's patients. There's still a small, limited amount of Alzheimer's disease based care programs available for Alzheimer's patients and families.
"They should have more things for people with Alzheimer's because my husband worked for 41 years and they took him off of medicare and everything and I can't get help, " Otha said.
Robert and Otha McClendon have three children, Bobby McClendon, Denise McClendon, Shell McClendon Martin, and Genno McClendon Getter. Even with his condition, he still remembers all of his children and grandchildren. Frequently, many friends and family members of McClendon speak a variety of things about him. A man with a warm smile and a positive spirit that travels through the room.
"When he gives me a big smile that makes my day," Otha said. "It [Alzheimer's disease] has changed my life, but I just thank God that he's here with me."
Second Place Award: Dalexis Aldridge, Summerville HS
Summerville HS teacher writes letters to his best friend, influences students
Tom Powell, a forensics teacher at Summerville High School, sent 402 cards of encouragement to his best friend Marvin Marstall. Marstall, a mid-aged accountant, lived an everyday life, with family, and friends in Overland Park,Kansas. That was until one day Marvin decided to go to the doctor to follow up on a persistent cough that he had for about 2 months. Just expecting the doctors to say that he had pneumonia, Marstall received shocking news that he had lung cancer. This was not the worst of the news, but what really shocked the family was that Marvin had stage four lung cancer and was given six months to live.
When Powell heard the news about his best friend, he began to send him personalized cards with "jokes that he felt were funny to him and Marvin."
Powell says that he didn't expect for Marvin and his family to love the cards as much as they did. Months and months began to roll around, and eventually these months became two years. Powell sent a total of 402 cards to his best friend, until he gave up his strong battle with cancer.
Powell stated, "I asked Marvin 'why do you do this? Why do you put your body through this? Some of the chemicals are very toxic' and he replied with 'I know it is not going to save me, but it might help the next guy.'"
The two final cards did not make it to Marvin before his death. Powell received the news that his friend had passed away, and he and his family flew to Kansas City for the funeral.
To his surprise, Marvin's wife had all 400 cards cremated with Marvin. Powell states "this was something special, I was just trying to make my friend laugh and inspire him."
Not only did Powell inspire his best friend Marvin to keep fighting his battle, but he also inspired some students at Summerville High School to make greetings cards for a young girl by the name of Eila.  Eila, a six year old young girl who has had cancer for eight months.  Her story has touched some of the students at Summerville HS. The only facts the students know about Eila is what they see in pictures posted on her support Facebook page.  Some details include her obsession with Frozen, her desire to be a princess when she grows up, and her favorite colors: pink and purple.
A group of 25 students came together to make personalized cards to her.  Cole Lowery, a junior, felt inspired by Powell's encouragement.  "It touches me, personally, because I have watched two people I personally know go through cancer.  One of them didn't make it."  He is not alone in feeling a connection to Powell's story.  Graham Knode, also a junior, explains why he took an example from Powell to encourage Eila "I feel bad for her because they are pumping poison into her body.  Hope is the best medicine."  Although these students have never met Eila, they can encourage her through their Frozen inspired doodles and encouraging words.
Powell's loss of his dear friend has inspired a new generation to show appreciation and support for those in need.
Third Place Award: Ashley Pendergist, James Island Charter HS
"Ms. Seabrook"
Twenty-five years ago, catastrophe struck Charleston, South Carolina. On September 21, 1989, a category five hurricane changed the lives of hundreds and thousands of people. Causing 27 casualties in South Carolina alone and leaving nearly 100,000 people homeless, Hurricane Hugo will forever be an emotional subject for South Carolinians to talk about. Especially for Gail Seabrook, a Hugo Survivor who stayed on the Lowcountry barrier island, James Island, during the storm even though there was a mandatory evacuation put into place.
Ms. Seabrook stayed on James Island with her roommate, Tom, and eleven year old daughter, Kelly. A lifelong resident of James Island, Ms. Seabrook had gone through many other hurricanes, but nothing of this magnitude. Although they made extreme preparations for the storm, nothing would be able to prepare them for what they were about to face.
When the storm hit, the three of them and their two dogs were tucked away in the back bedroom of their house. Ms. Seabrook said that it sounded as if a freight train was running through the house. This was to be expected however with sustained winds of 160 mile per hour. Her daughter, Kelly, was so terrified during the storm that she tried to get in contact with a radio station in Jacksonville, Florida to "come save her". Kelly still refuses to talk about her experience with Hugo to this day.
After Hugo hit, National Guard moved into Charleston to provide security and support. A strict 6 PM curfew was enforced on the city to prevent illegal activity. Water and ice were in extremely short supply and the closest grocery store was 50 miles away in Walterboro, South Carolina. Students on James Island were unable to return to school for months. Houses were destroyed, roads were torn up, and debris was thrown everywhere. Many docks and piers on waterways were completely destroyed and even some bridges had collapsed. Boats of all sizes ended up far inland, beached by the Hurricane's surge. Damage estimates from Hugo totaled 10 billion dollars, over half of which was concentrated in the Lowcountry.
People say that there are events that happen in your life that will forever mark time. Ms. Seabrook explains that Hurricane Hugo was that event for her. She describes things to be either before Hugo or after Hugo, as do many other people who experienced the hurricane. This storm changed the lives of so many people and some are not even here to tell their stories because they lost their lives to this raging storm.
I cannot even imagine how different Charleston was before and right after Hugo hit. I have lived in Charleston for thirteen years now and have only witnessed its sheer beauty and bliss. For many people, including Ms. Seabrook, seeing Charleston so damaged was one of the hardest things they have ever dealt with. However, after 25 years since Hugo destroyed this beautiful city, Charleston, South Carolina is ranked one of the most beautiful cities in the world.