CNN's Matt Hoye to be keynote speaker at SCSPA Fall Conference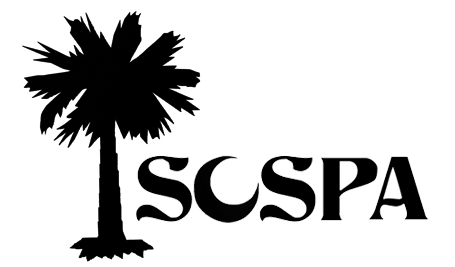 CNN reporter/producer Matt Hoye will be the keynote speaker at SCSPA's Fall Conference Oct. 5. Hoye will teach three sessions in the morning and give a keynote speech before the afternoon awards ceremony. SCSPA assistant John Romanski emailed Hoye to find out about his background in high school and professional journalism.
Q&A with Matt Hoye, CNN reporter/producer
1. Where did you grow up? Go to college? Get your degree in?
I grew up overseas and lived in Lebanon and the Netherlands before moving to Wisconsin for college. I went to Marquette University in Milwaukee and studied Political Science and History. My dad put out a magazine about the Middle East that was based in Beirut. When the civil war broke out there, we were evacuated and then eventually moved to Holland where the magazine was relocated to.
2. How did you get into the journalism field? In other words, how did you become a journalist?
Both my mother and father were journalists. They kind of inspired me. They both started at the Providence Journal in Rhode Island, and then my dad eventually went to New York as a Rhodes Scholar and studied Middle East affairs, which eventually led to the job in Beirut. When I was in high school, I worked on the high school newspaper in Holland. And in the summers, I would come back to the States, and worked as a reporter at a small daily newspaper in Rhode Island called the . Then after college I got an internship at a TV station in Wisconsin before applying at CNN for an entry level position, and I've been there since.
3. How long have you been involved in the journalism field?
I've been with CNN doing different jobs for more than 20 years. I worked in Atlanta at CNN Headline News, then at CNN International and then CNN US when I moved to DC about 15 years ago.
4. Were you involved in any type of journalism organizations, internships or jobs when you were in high school?
That's when I caught the journalism bug, in high school. I worked on the school paper: wrote articles, did layout, helped with editing. Add to that my summer internship in Rhode Island at the Kent County Daily Times and I was hooked. My first story was covering first graders going to school on the first day of school. I was supposed to catch the school bus with them, but the driver wouldn't let me on the bus because I wasn't a student. I had to race to get to the school before the bus did and then followed the students around from there.
5. How were you able to make the transition from local news to national news on CNN?
I worked as an intern for a morning TV talk show in Wisconsin called Milwaukee's Talking. It was a fun, diverse show that covered local politics, news of the day, soap opera stars, big names coming to town and so on. Someone told me about a program CNN had for hiring kids out of college for minimum wage called Video Journalists. I applied and was kind of surprised when they called me and I interviewed. They eventually offered me the job in Atlanta.
6. What are some of the differences and similarities in covering news at the national level from covering news at the local level?
We are always monitoring local news stations around the country for story ideas, so the old mantra "all stories are local" is still very true. We come in and cover stories as soon as we can, but we rely on affiliates around the country to give us tips on stories that are happening in their neighborhoods.
7. In your opinion, how beneficial is it to start getting involved in journalism during middle school or high school?
It is such a good idea to start early. I know I bring my kids in to work all the time. I don't know what they'll eventually grow up to do, but I've taken them to political events with me and to the White House and to Congress.
8. You do a lot of coverage on political campaigns and political developments. How do you keep personal opinions and beliefs out of news coverage in the journalism field?
Every one of us in our political unit just reports the news. We do not inject our personal feelings into our coverage. I've covered three presidential campaigns and just went to my first 2016 event a few months ago. I've covered John Kerry, John Edwards, Hillary Clinton, President Obama, Mitt Romney and Newt Gingrich, and this season I've been to a Donald Trump event. We do our best to absolutely stay in the middle and just report what they say. Of course, we have political commentators who are on air and their role is different. Their role is to defend or oppose a candidate's position, but they are not affiliated with our actual reporting.
9. In your opinion, what sort of impact has social media had on news coverage and how important is it to keep a social media presence?
Social media has transformed the landscape. We all use Twitter as an early warning system. We also use Facebook, Snapchat, etc. to help us find people who might have more on a story. It is also a way for many people to get their message out very quickly.
10. You seem to do a lot of work for CNN in various jobs and positions. How important is it for students interested in the field to learn all of the components and positions of a broadcast journalist (i.e. reporter, producer, anchor, writer, etc.)?
I've been really fortunate to have the chance to do many, many things at CNN. I worked as a writer, show producer, launched our European morning shows, came to DC and ran the assignment desk, and then wanted to get out in the field so I signed up with our political unit and never really looked back. I've tried to build on all the skills I've learned and picked up along the way. The more I can do, the more valuable I am to a correspondent and to a crew and to the network. For example, I am often called on to shoot, edit, write, report, pitch story ideas, handle interviews, produce show segments, manage live shot locations. I even got to cue President Obama at the White House and tell him when it was time to go on TV. That was pretty cool. The point is, the more you can do, the more skills you learn, the more valuable you become.
11. What advice can you give to students about learning all of these positions?
Learn, learn, learn. Talk to folks who have been doing these things a while. Don't ever expect to know everything the day you walk in; no one expects you to.
12. Who are some of the most important/influential people you have interviewed in your career?
I got a one-on-one interview with Barack Obama years ago, before he was president. But I really thought he would be the next president and I always thought that was really cool. I've also done some amazing interviews with people who lost loved ones in Hurricane Katrina, or any number of natural disasters. People always feel the need to tell their stories so their loved ones aren't ever forgotten. Those are the hardest ones to do.
13. How do you prepare for an interview with an influential figure? Are there any techniques to prevent nervousness and increase confidence?
I still get nervous doing big interviews, and I think everybody does. Just try to remember that the person you are interviewing is probably just as worried about what you or your correspondent will write.
14. What was the most memorable moment of your career so far?
Probably covering Hurricane Katrina. I met so many people who had lost so much, and I just had this vivid memory of arriving in Baton Rouge a few days after the storm hit and driving to New Orleans and seeing hundreds and hundreds of ambulances with their flashing lights on heading in the other direction taking victims away from the city. That first night I slept at the airport, where CNN had a camp set up, and I remember seeing and hearing helicopters coming in and dropping refugees off and then planes coming in and taking them away, many gone forever.
The other was riding Air Force One from Andrews Air Force Base with the president on board, all the way to Tokyo – with a stop on the way in Washington State to visit survivors of a horrible mudslide.
15. Any funny/interesting, behind-the-camera stories you'd like to share?
I'll save those for the visit down to see you…
Questions were sent and answered via email. Hoye's answers have been edited for spelling and punctuation only.