SCSPA Officer Candidates 2016-2017
Presidential Candidates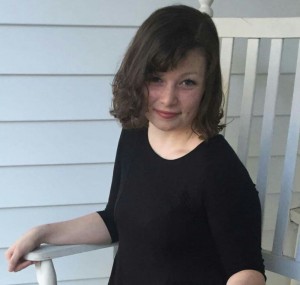 Ann Bailey
Ann is a junior at Summerville High School and is a former Wave TV producer. This is her second year on the crew.  She is an honors and AP student with a passion for scholastic journalism. She is known for her ability to cover community and national news and her unique filmmaking.  Her films and news packages have won multiple awards on the state, region, and national level.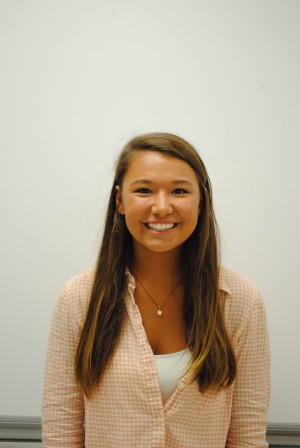 Hannah Jordan
Hannah Jordan is a rising junior at Spartanburg High School and will serve as co-editor-in-chief next year for Norse News after only a year on the staff as a reporter and coverage manager. Jordan also serves on the Spartanburg High School Senate, runs cross country and pole vaults for the track team. Hannah is experienced in leadership and is passionate about scholastic journalism.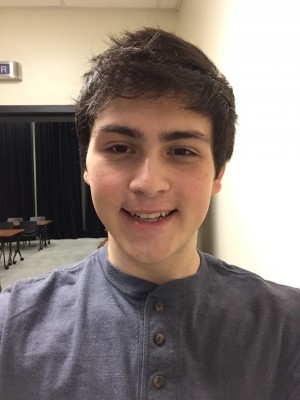 Mark Maddaloni
Mark Maddaloni has been a part of Wando High School's broadcast journalism program for three years. Mark works as a producer and heads different creative projects, such as new show openings, paid commercials, or unique stories. He enjoys getting to know members of the community and being able to tell their stories through video. Next year, he hopes to continue being a positive leader on his staff and contributing the same positive attitude and work ethic. He has received several individual regional awards and national recognition for his work on the broadcast staff, including sixth place in Best of Show at NSPA this year.
Vice Presidential Candidates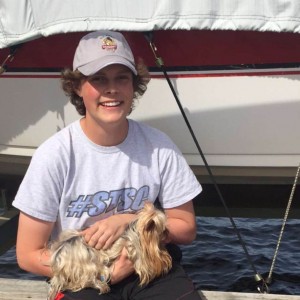 Sam Aaron
Sam Aaron is a rising senior and a member of the newspaper and broadcast staffs at Dutch Fork High School. He has two second place finishes for the SCSPA Excellence in Scholastic Newspaper Award for Centerspread and the individual broadcast competition for sports reporting. He has earned a leadership role on both staffs and feels his experience will be beneficial to SCSPA. Being on both newspaper and broadcast has allowed him to grow and evolve, becoming a stronger writer and reporter.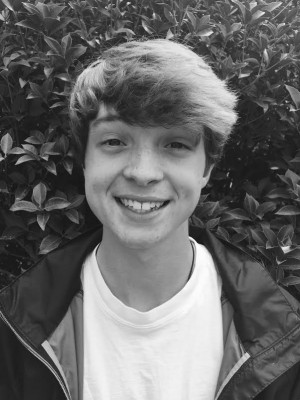 Patrick Baird
Patrick Baird has been in the journalism program at Summerville High School for two years. Baird joined the newspaper staff as a freshman when The Wave Breaker became a solely online publication. As the staff's webmaster—a title he definitely gave himself—he has been able to learn the ins and outs of online media. He has won multiple individual awards, including a second place in advertising and a second place in computer graphics all in the SCSPA Fall ESNA 2015 competition.
Broadcast Representative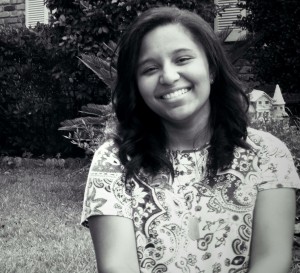 Sierra Gurtler
Sierra is a junior honors and AP student at Summerville High School and has been a Wave TV crew member for two years.  She is the current SCSPA broadcast representative.  She is a Model UN delegate and HOSA member and is heavily involved in foreign language clubs and classes.  During her free time she enjoys punk rock music and attending local concerts.
Magazine Representatives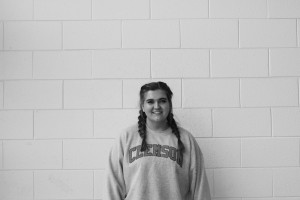 Isabelle Burgin
Isabelle Burgin is a junior at South Pointe High School and is the InDesign editor for Impulse literary magazine. She is also a photographer and has interned with a professional photographer. She hopes to go to NYU for photography and graphic design.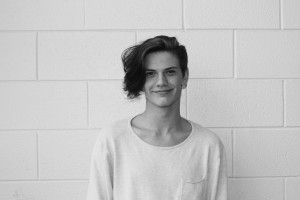 Andrew Hinson
Andrew Hinson is a junior at South Pointe High School. He has been a part of the Impulse literary magazine staff for two years and is now an associate editor. Previously, he was an art editor. Impulse has won several awards, including SCSPA's Best in State Literary Magazine in 2015.
Newspaper Representative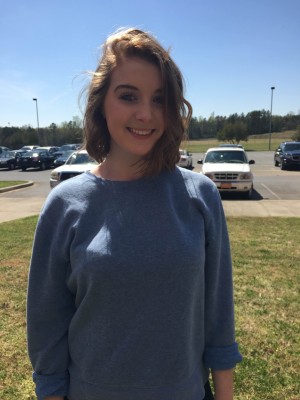 Kayla Thomason
Kayla Thomason has been chosen to take over as editor-in-chief of SPiN for next year because of her organizational skills, enthusiasm, creativity,  InDesign/Photoshop/Illustrator talent and skills, and leadership qualities. She is a junior IB student. A true lover of Adobe Illustrator, she hopes to major in mass communication with a focus on graphic design at College of Charleston.
Online Representatives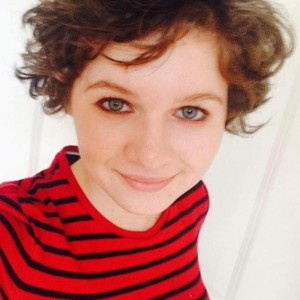 Anabelle Baxter
Anabelle Baxter is not your traditional journalist. Although she possesses a mad desire to investigate and report the truth, she does so in a manner that expands beyond the black and white frame of a news piece. By primarily being a columnist, she exercises the right to imbue colorful insight on both local stories and national hot topics. She finds that such information becomes more relatable to the public when told in the format of an in-depth story. Being a journalist-in-training leads her to discover new truths about life, and she hopes she can do her absolute best to teach what she has learned. Anabelle has also received two awards for Best of SNO and a Superior rating for Online Opinion Piece from SCSPA in the fall of 2014.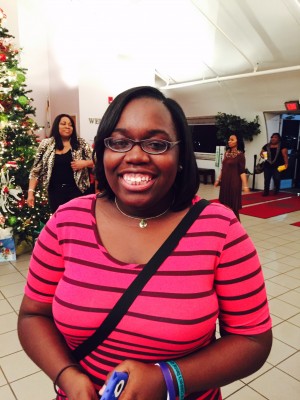 Chyna Wallace
Chyna Wallace has spent a year working on the broadcasting and print staffs at Dutch Fork High School, part of the staffs that received All-Southern ratings at the 2016 SIPA Convention. She puts a lot of time and effort into studying the newspaper format and the fundamentals of putting together a good story that readers want to read. A very hardworking individual, she hopes her drive to put ideas into action will make an impact at the SCSPA conferences.
Yearbook Representative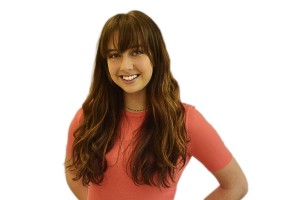 Des Armstrong
Des Armstrong is a rising senior at Wando High School and will serve as co-editor in chief of the Legend yearbook next year. Des moved to Mount Pleasant from Canada where she previously trained for Cirque du Soleil. Although new to yearbook this year, Des's hard work quickly propelled her to Academics Editor and now the top job for next year. She has won multiple design/layout awards with SIPA and helped create the Town of Mount Pleasant's Planning and Development Annual Report.
Lowcountry Representative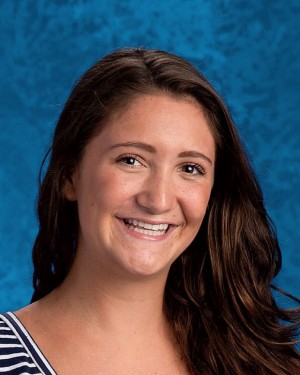 Sophie Winnick
Sophie Winnick is a rising senior at Wando High School and will serve as co-editor in chief of the Legend yearbook next year. Sophie is originally from Connecticut but has spent much of her life in the Charleston area. Her abilities catapulted her to sports editor her sophomore year and photo editor her junior year. She has won numerous photography and writing awards at SIPA and SCSPA, and her work has been published in several professional publications.
Upstate Representative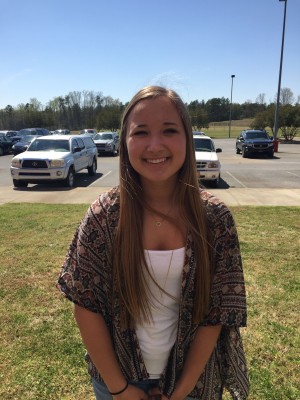 Shelby Beckler
Shelby Beckler has served as news editor for South Pointe's online newspaper, SPiN Wired, awarded Best in Online in the state at SCSPA in 2015. Having taken Journalism 1 as a sophomore, she was invited to join the SPiN staff because of her enthusiasm and dedication to especially news and editorials for both print and online. Shelby is a junior IB student and varsity soccer center back. She also plays for Discoveries Soccer, a travel team. She serves in Beta Club, National Honor Society, Junior Civitans, and on Prom Committee. Shelby plans to attend University of South Carolina's School of Journalism
and Mass Communications.