Student learns skills from the experts at Investigative Journalism Workshop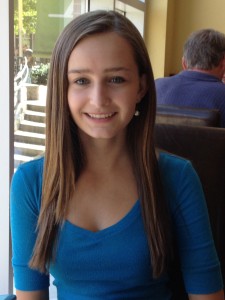 USC's School of Journalism and Mass Communications' Pre-Collegiate Fellowship in Investigative Journalism June 12 helped students further their journalistic education. I was fortunate enough to be a participant and had a very rewarding experience. Throughout the workshop, I was challenged, inspired, and gained a great deal of useful knowledge.
SJMC Professor Jay Bender, Reid H. Montgomery Freedom of Information Chair, was the first speaker and helped students understand some of the legal aspects of investigative reporting, such as inspecting and requesting public records. For the first time, I was exposed to the meaning and applications of the Freedom of Information Act. My eyes were opened to journalists' duty to expose dishonest and unlawful organizations to the public.
Next, Professor Jill Chapell-Fail, Senior Information Resources Consultant for the College of Mass Communications and Information Studies, discussed the range of search tools that both professional and aspiring journalists have access to and dismissed the myth that Google is the end-all, be-all of information gathering. I have since used many of the alternative options, and I plan to share them with my classmates and teachers in the fall.
After learning about search tools, we went on to one my favorite and most challenging parts of the day: SJMC Reynolds Visiting Professor, Rob Wells gave us information about gathering and analyzing data.
Wells began: "Our job as reporters isn't to take press releases and rewrite them."
This idea stood out to me and is something I think I will often remind myself of in the coming years. Professor Wells then familiarized the participants with Excel and showed us how data is the first step in creating a well-researched, investigative story.
One of the most interesting things he showed us was the website for the Bureau of Economic Analysis, which has a wealth of information and allows the user to create attractive graphics to complement investigative articles.
The final speaker was Chris Davis, the Investigations Editor for the Tampa Bay Times. With the help of SJMC Professor Ernest Wiggins, the workshop's director, Davis expanded on Professor Wells' topic of creating and distributing surveys to get data, and inspired us to conduct surveys in our own schools. He also showed us how important graphic design is becoming in the ever-changing communications field, an idea I had not realized prior to the workshop.
I was surrounded at the workshop by people who were inspiring. It was refreshing to meet others who share my interests and my drive, young students who are ready to make a difference in the world. All the participants made connections and swapped ideas as well as words of encouragement. Being able to talk with current journalism students who attend USC and hear what the school has to offer was another benefit of the workshop. Those conversations will definitely contribute to where I decide to attend college.
I gained so much knowledge at the Pre-Collegiate Fellowship in Investigative Journalism. I learned how to request public records, how to gather and analyze information, and how to think outside box. I learned about the changing field and the skills needed to land a job. When I return to school, I will take what I have learned with me. I plan to conduct a similar survey at Mauldin High School and turn it into an investigative yearbook story. I also believe that the information I gather will serve as a tool that guidance counselors will benefit from seeing.
My experience at the Pre-Collegiate in Investigative Journalism was such very positive one. The workshop has so much to offer students with its central location and expert speakers. I would recommend attending the workshop to everyone who has a passion for investigative journalism and is ready to gain a lot of useful knowledge. Above all, I was inspired and I know that others who attend the workshop in the future will also be inspired.
Click here to learn more about this exciting workshop!
Leave a Comment