George Johnson, SJMC professor, shares his SIPA memories, experience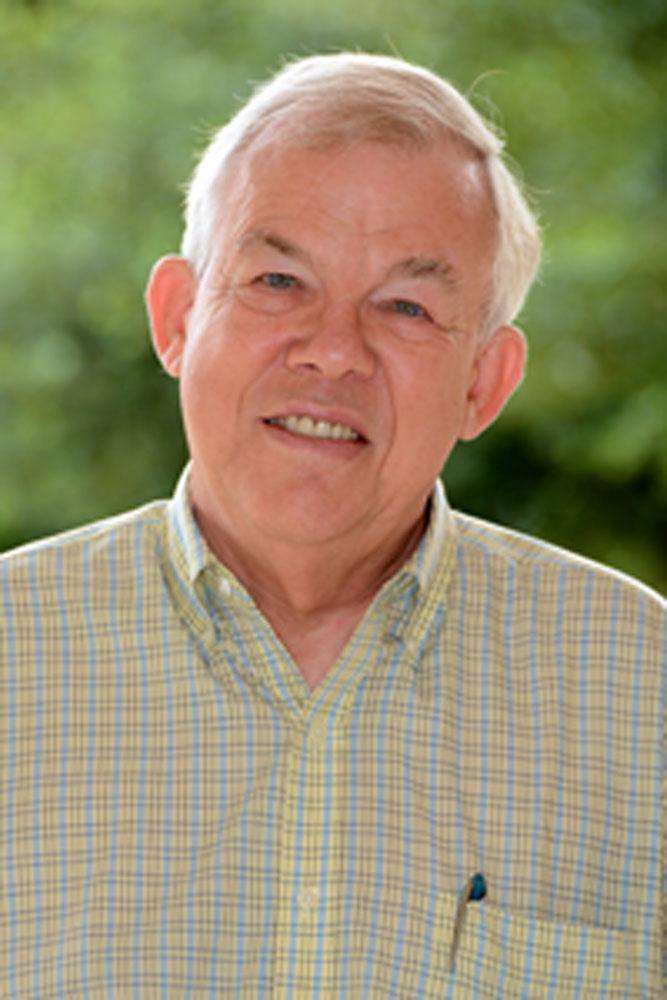 By Lauren Harper, Scholastic Press Assistant
As we approach the 90th anniversary of the Southern Interscholastic Press Association, we began talking with people who knew our organization before it came to the University of South Carolina.
In what may seem like a stroke of irony, George Johnson, adjunct professor in the School of Journalism and Mass Communications, started his career as a Gamecock, but not the USC Gamecock. Johnson worked on the school newspaper, the Gamecock, when he was a student at Sumter HS in Sumter, S.C.
Johnson credits his success in the journalism field largely to his high school newspaper adviser, Cassie Nichols. Johnson said she took an interest in him as a young journalist and was responsible for taking him and three other students to Washington and Lee University in Lexington, Va., for their first SIPA convention in 1963. He said thanks to SIPA, he has come full circle as a Gamecock once again – this time at USC.
Johnson said his interest in the journalism field was piqued more than at any other time in his high school career at that SIPA convention at Washington and Lee.
"It was really cool to be around so many other high school students who were my own age (outside of Sumter) and meet professors in what amounted to college-style classes with hands-on instruction," Johnson said.
Not only was Johnson able to see what other schools and students were doing with their high school newspapers, but he also credits SIPA as a three-day experience that in great part determined his career.
"Scholastic journalism gave me the opportunity to try it (journalism) out while still in school at an early age," Johnson said.
SIPA not only aided Johnson in determining his career field, but also his decision to go to college. He attended Furman University in Greenville, S.C., where he majored in philosophy and was editor of the university's newspaper, The Paladin.
Upon graduating from Furman, Johnson went on to work as copy editor at The Greenville News, then business reporter at The Greenville Piedmont. After three years of being a newspaper journalist, Johnson went on to work in public relations, which he said is great training for the field.
After a career in journalism, he found himself well-prepared for his career in public relations through BlueCross BlueShield of South Carolina, where he managed the state's largest corporate in-house, full-service agency.
With a desire to pursue his master's degree to round out his liberal arts education with professional training, Johnson found himself at the University of South Carolina for part of his master's program. He then went on to complete his graduate degree in 1996, allowing him to qualify for his teaching positions.
This year, in addition to teaching Public Relations Campaigns, Survey of Mass Media and Intro to Mass Media Writing, Johnson will serve as faculty adviser for the USC Bateman Team. The Batemen Team, a national collegiate public relations campaign competition, includes public relations majors nationwide in planning and executing a full campaign in a semester.
Johnson was named a Distinguished Alumnus of the university in 2011 and was one of only 300 public relations professionals elected to the College of Fellows of the Public Relations Society of America.
Although not involved in scholastic journalism today, Johnson said SIPA, the advisers who work with scholastic journalism and his own internal curiosity were all key factors in making him the journalist he is today.
"Scholastic journalism definitely pointed me – and helped prepare me – for my career in communications. SIPA exposed me to many high school students with interests and ambitions very much like mine, and helped convince me of the fact that I had to go to college to pursue my ambitions," said Johnson in an email interview.
Leave a Comment