SIPA Convention Speaker Karla Kennedy Holds to Timeless Journalistic Principles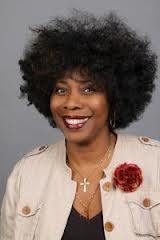 SIPA is known to bring journalists from across the Southeast together to garner their expertise and experience, but this year, its reach will extend just a bit farther west in Oregon to be exact. Dr. Karla Kennedy, the executive director of Northwest Scholastic Press Association at the University of Oregon, will be joining the hundreds of scholastic journalists, advisers and guests this year at the 2014 SIPA convention.
Although a West-coaster now, Kennedy will be returning to the South in coming to SIPA this year as a native of Miami, Fla., and graduate of the University of Miami for her undergraduate degree in communication. She also went on to receive her Masters degree in Student Media Advising from Florida International University.
An adviser for student publications for almost 20 years, Kennedy has taught subjects of different aspects of scholastic journalism, including television production, creative writing, journalism and language arts. Some of her former students work for media outlets such as the New York Times and MTV.
Many advisers for scholastic journalists share an appreciation for the First Amendment and want to ensure their students recognize its importance and what it entails. Kennedy is among these, as she completed her dissertation for her doctorate at University of Florida in exploring the effects of the U.S. Supreme Court's ruling in Morse v. Frederick (2007). Not only is it important for scholastic journalists to recognize and appreciate the First Amendment for journalistic purposes, but also for life in general.
"We're teaching kids how to become good citizens," said Kennedy. "We have to realize we have an importance in society and society should listen to us."
In relation to the First Amendment, the Tinker Tour, which made an appearance at the fall SCSPA conference in October, also plays a role in scholastic journalism. Kennedy finds the Tinker ruling and Tinker herself to be influential to students both then and now.
"She was just being a regular kid and not trying to make history," said Kennedy. "We want kids to stand up because it's right, not because they want attention. It's awesome for her to reach out to students and reinforce the necessary principles we want kids to see."
Kennedy is looking forward to the SIPA experience and connecting with others who share her enthusiasm for journalism. Although journalism has somewhat changed over the 45 years since the Tinker ruling, Kennedy said the essence of journalism – telling a well-written, accurate story – has not.
"True journalists fall in love with the concept of story telling," says Kennedy. "You have to feel it. It has to be a deep emotional connection to the truth and a gut feeling you'll always be drawn to.
Editor's note: Karla Kennedy will be teaching "Preparing a Staff Manual (Parts I & II)" and she will be giving the Luncheon address titled "What my Mother Told Me About Being a Student Publication Adviser" at this year's convention.
Leave a Comment