Fort Mill HS students win Emmy awards
High school students can have quite a few accomplishments before graduating – winning scholarships, a state championship title for their sports, an Emmy. Yes, you read that correctly.
A group of students from Fort Mill HS (Fort Mill, S.C.) can now join the prestigous list of individuals who have won an Emmy.
"The Buzz," a weekly television production written, filmed and produced by students, is comprised of a staff of TV2, 3 & 4 students. In addition to their work on "The Buzz," the students also work on projects for PBS NewsHour.
These students are no strangers to the world of award-winning creations. This will be the second time students in "The Buzz" class will receive this recognition.
This year's winners were Sawyer Bengtson, Mikki Fulmer, Jesse Horseman and Chad O'Donnell for their PBS segment, "Concussion Dangers;" John Romanski for his PSA, "Protect Your Brand," and Mason Strohl for his segment, "Banned Books."
The Southeast Chapter of the National Academy of Television Arts and Sciences judged "The Buzz" students' work in the Student Production Award of Excellence category. The judges based their scores on content, creativity and execution, the same criteria used by professional Emmy judges.
Adviser Karin McKemey said her students' awards only reinforce what she already knew about them: "…they're spectacular."
The regional Emmy awards will not only be a nice reminder of the work they did in high school but also benefit them in the future.
"It's cool to have an Emmy under your belt," said Bengston. "It's kind of weird to tell someone, 'Yeah, ya know, I have two Emmys.' It's hard to explain, but it's definitely cool to have, especially for colleges."
Bengston, who will be attending Tribeca Flashpoint Media Arts Academy in Chicago is like many of his Emmy-winning peers in that he hopes to continue his career in journalism.
The experiences in producing shows like "The Buzz" and being a scholastic journalist open up more than just opportunities to win but also provide ways to learn and grow.
"It's opened my eyes to interacting; I used to be really shy," said O'Donnell. "I get social skills, and it's helped me develop and prepare me for what's ahead because I have to set up interviews and plan things out. I used to just do it, but now I do all the planning and management of time."
Scholastic journalism has created the potential to do things such as win Emmys at Fort Mill but has only recently been recognized as being an option for an Honors course. Now, at Fort Mill HS, students taking TV4 will be given Honors-level course credit.
"With all the hard work that you put into it, it should be an honors class," said Romanski. "They work just as hard as anyone else in Honors-level classes."
McKemey is also glad that what she calls "non-traditional classes" are finally being recognized as worth more credit.
"People are starting to see the benefits of learning in a different way," said McKemey, as she looked on at a computer screen her TV1 students were giggling over while making an advice segment. "It's very easy for traditional learners to be successful in a traditional classroom. It's harder for very creative people to be successful in a traditional classroom. Here their talents get recognized."
In terms of what "The Buzz" class and winning an Emmy has taught students, Horseman reflected on what he wished he would have known going into his first TV class.
"Be confident, be proud of your work and don't ever think something isn't good enough. Put your heart in it, and you'll win an Emmy."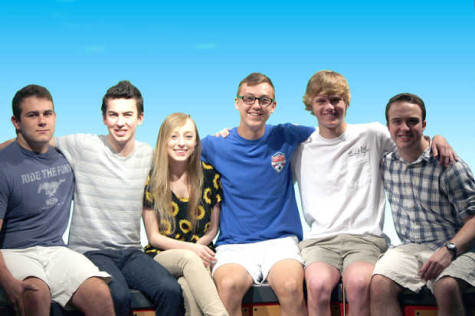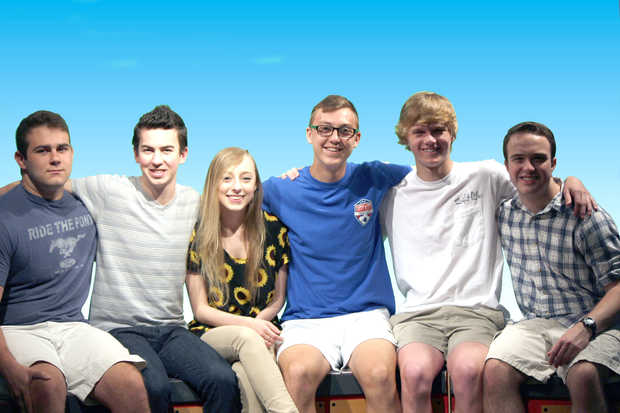 Leave a Comment