SIPA Endowment benefits from Midlands Gives, donations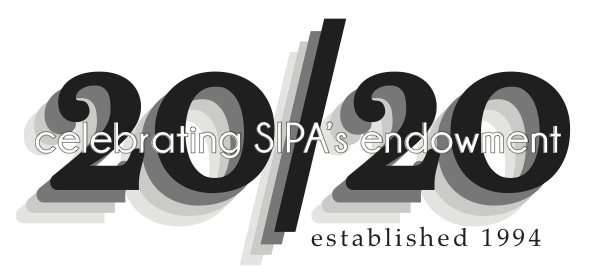 In its inaugural year, Midlands Gives raised over $704,000 for over 150 community foundations in the 11 counties of the South Carolina Midlands region.
One of those community foundations was close to home – literally – for many local students and advisers. The Southern Interscholastic Press Association (SIPA), an organization aiming to educate, evaluate, advocate and empower students and advisers in high school scholastic journalism, participated in Central Carolina Community Foundation's 24-hour online giving challenge.
Donors participating in Midlands Gives had from midnight May 6 until 11:59 p.m. that evening to donate money to their favorite not-for-profit organization. This unique style of giving was greatly enhanced by the use of social media, such as Twitter and Facebook, to push for as many donations as possible.
Special incentives like the "Power Hours," "Golden Tickets," and "Rockin' Robin" Twitter hashtag challenge were also used to provide funds for the organizations.
In this year's event, SIPA raised $3,374.49, including gifts from 25 donors and a "power hour" bonus of $500.
Of these gifts, two were "In Memory of" donations of Chuck Stone, a University of North Carolina professor, and Debbie Garris, the assistant to the director of the University of South Carolina School of Journalism and Mass Communications. In addition, two were "In Honor of" donations to Morris Dees, co-founder of Southern Poverty Law Center, and Melanie Huynh-Duc, adviser of the Northwest Horizons newspaper staff.
Amy Medlock-Greene, adviser of The Renaissance newspaper and The Silver Screen Report television production at Dutch Fork HS in Irmo, S.C., was given a special birthday gift through the Midlands Gives event. Students, former students and friends all collaborated in purchasing a SIPA lifetime membership for Medlock-Greene, which was all donated through Midlands Gives.
Following in their footsteps, Heather Hanks, The Minotaur yearbook adviser at Bloomingdale HS, Valrico, Fla., and Tressie Hays, adviser of Not Another News Show television production, The Wildcat newsmagazine, Cat's Paw yearbook and Dithyramb literary magazine, also donated to Midlands Gives purchasing SIPA lifetime memberships.
Givers" supporting SIPA in Midlands Gives were not limited to people in the Midlands of South Carolina. SIPA received donations from supporters in Florida, Georgia, Mississippi, North Carolina and Virginia.
"Midlands Gives and similar events are great because they mobilize donors," said Huynh-Duc in an email interview. "Sometimes a person will want to give to an organization, but he or she may not know how or simply won't take initiative to do so. Midlands Gives helps a lot of non-profit organizations, including SIPA, to rally up donors and secure donations."
With the over $3000 in donations this year raised through Midlands Gives alone, the SIPA Endowment will be able to continue supporting students in scholastic journalism through scholarships, grants, financial aid to the Carolina Journalism Institute, convention speakers and other forms of scholastic journalism support.
If you would like to contribute to the SIPA Endowment, either use this link: https://www.yourfoundation.org/give-now/form?fund=Southern+Interscholastic+Press+Association+Endowment+Fund
or send a check payable to the SIPA ENDOWMENT to the SIPA office: SIPA, School of Journalism and Mass Communications, University of South Carolina, Columbia, SC, 29208
Mark your calendars! The 2015 Midlands Gives online giving challenge will be held on Tuesday, May 5 from 12:00:01 a.m. until 11:59:59 p.m.
Leave a Comment