SIPA President Hopes Students Understand Importance of Today's Journalism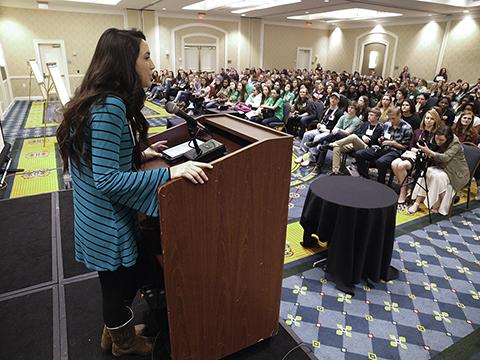 This past September, after collaborating with fellow SIPA officers over the course of a weekend, we came to a conclusion for the 2016 theme of the Southern Interscholastic Press Association: "Let the Truth Unfold."
Over the course of our weekend in Columbia, South Carolina, the SIPA officers got to know one another on a personal level. We took a trip to the local IHOP, hung around the hotel, and found that we all share one common goal; we all hope to make a positive impact on the 2016 SIPA attendees. We felt this theme would be the best at obtaining this goal.
By having SIPA 2016 revolve around "Let the Truth Unfold," the SIPA board hopes to teach its attendees that while yes, journalism is fun, it also has its responsibilities journalists must bear when delivering news when the truth may be difficult to swallow. Sometimes the world is not beautiful and glamorous; sometimes it is ugly and insensitive and hurtful. However, as journalists, it is our duty to provide the public with the honest facts regarding day-to-day life.
At the 2016 convention, attendees will learn the importance of honest journalism and how to approach it. They will grow as young journalists and also have one of the most fun and incredible weekends of their lives. SIPA 2016 will teach students journalism skills they will carry with them long after the convention, as well as friendships and memories that will be irreplaceable.