SIPA Endowment Committee awards convention registration scholarships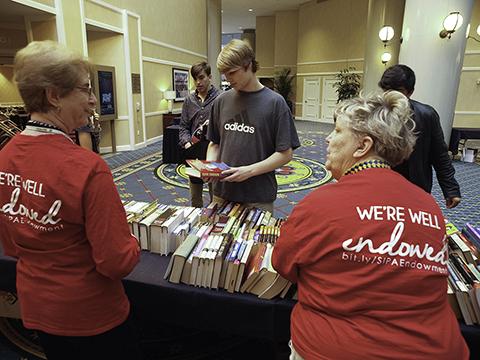 FOR IMMEDIATE RELEASE:
SIPA Endowment Committee Awards Convention Registration Scholarships
The SIPA Endowment Committee has awarded 20 scholarships toward registration for the 2016 SIPA convention March 4-6 at the Columbia Marriott. Scholarships are $50 each and will be awarded to students representing eight schools in six states – Alabama, Florida, Georgia, Mississippi, South Carolina and Virginia.
Staffs represented are broadcast (7), literary magazine (1), newspaper/online (8), and yearbook (4).
Among the reasons applicants gave for wanting to come to the convention are the following:
• The 2015 SIPA Convention caused me to grow and really think outside of the box, I am expecting that 2016's convention will continue
to help. I hope it not only helps me but also be a building block to bring back to my school and begin to excel in things unexpected.
•  After attending the SIPA Convention last year, I can honestly say I learned more than I would have ever expected. Not only did I learn how to strengthen myself as a writer, but also an interviewer. I learned that strong opinions and powerful stories are able to make change in ways verbal conversation is simply unable. Through each workshop I grew an even stronger love for the world of communication as a whole. This year I
hope to continue to learn more so that I will be able to grow as a reporter and learn the skills to survive in the competitive world of communications.
• I hope to gain knowledge and skill that will guide me in my future profession as a broadcast journalist. I also hope to bring home fond memories and new friends.
• I want to bring home some ideas to modernize my school's publication. I like to be on top of "what's new," so I want to learn what the major publications out there are doing and why I should include those things throughout my school's publication. Essentially, I want to learn exactly what will make my publication an award-winning one.