Former scholastic journalist finds niche at ESPN, SEC Network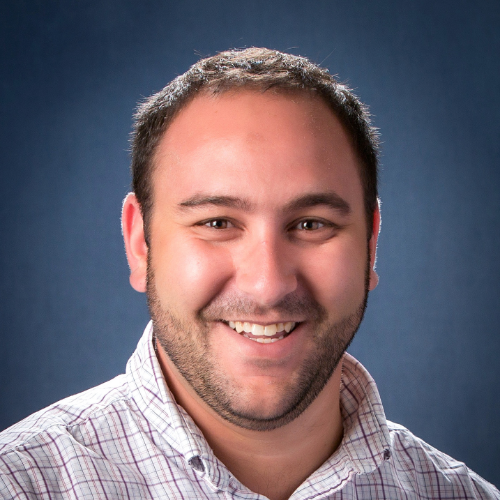 story by Collyn Taylor
Coming into the executive board meeting, Justin Fabiano didn't know what to expect. He was a senior in high school serving on the SIPA Executive Board as a student officer and it was the time of the year to go on the annual board-meeting trip.
Once he got into the room and saw the group of journalism advisers and students debating, discussing and compromising, he liked it.
Fabiano, who graduated from Stratford High School, was heavily involved on his high school's broadcast staff and as a part of SIPA's executive board. And, when it came time to go to college, he knew what he wanted to study and knew how scholastic journalism was going to help him.
"You learn to work with other people and you learn to develop teamwork a bit," he said. "You get a glimpse of what it's like to work in the real world. It gave me that experience. When you're in an office and you're hashing out ideas at a big table, it opened my eyes as to what the real world is like."
Fabiano graduated in 2011 from USC School of Journalism and Mass Communications with a degree in broadcast journalism. During his time in college, he was involved with the broadcast program on campus, SGTV and worked Friday night football games for a local television station, WLTX.
Growing up loving sports and journalism, when it came time for internships, he looked no further than ESPN. Fabiano won the internship after thousands of people applied because, as the network would say, he was working three jobs: SGTV, WLTX and school all at the same time.
Then, after graduation, ESPN offered him a full time position, but he turned it down to pursue a news-reporting career at a TV station in North Augusta, South Carolina. While he covered one of his favorite events at the station, the golf tournament The Masters, his passion called him back to sports.
He took a job opening working for ESPN and after seven months working for the Worldwide Leader in Sports, he landed a job working with ESPN's Baseball Tonight and has been in sports ever since.
"I like TV, but news is a lot of crime and corruption; it's all the bad things going on," Fabiano said. "You realize really quickly it's tough to cover that stuff. In sports, you're not covering that stuff; you're covering the accomplishments of men and women. It's a chance to work in TV and I love and enjoy. It gives me a chance celebrate accomplishments rather than failures."
Fabiano worked to make packages for the Baseball Tonight show on ESPN during which he got to cover some big events. Fabiano helped work the show right after the Red Sox won the 2013 World Series.
He said that was one of his most memorable moments because "you know you're getting eyeballs."
But, ESPN is located in Bristol, Connecticut, and temperatures are not as warm and humid as the ones he grew up with in Charleston. So, right around the time he was looking to move closer to home, ESPN announced the SEC Network.
Located in Charlotte, North Carolina, Fabiano would be closer to home and still be working on what he loved to do and the job put him back in familiar territory.
"I'm from Charleston and I moved 900 miles away from home to take this job, which was a great job," he said. "I'm an SEC guy and as soon as they made the announcement, I said I have a year and nine months to prove my worth to make my way down there."
Fabiano got the job and now works with ESPN's new network working on remote events, putting together highlight reels and doing in-game editing. He works to put together highlights of a game while the game is going on to give the broadcasters things to talk about.
In his time working with journalism, he has noticed some changes to the industry, primarily social media. He said it works well with TV and has given people the ability to get general news quick.
"The immediacy of social media has changed everything because you get all of your news on your phone," he said. "TV has become a compliment to that; you get the facts on Twitter and then an hour-long TV show allows you to expand on that."
Fabiano will be at the 2015 SIPA Convention to impart his wisdom to scholastic journalists as a special speaker. He tells students to keep working on what they're passionate about.
"Stay involved," Fabiano said. "I tell that to any kid I come across. You can only learn so much in a classroom. You're in a class for an hour and a half; that's not enough time to learn what you need to learn. Get outside of class, stay after school. Shoot as much as you can, edit as much as you can. In college, intern as much as you can. Stay busy. You're going to learn a lot in the classroom, but it's not going to compare to what you're going to get going out and doing the stuff. It's a very hands-on career: you're shooting with cameras, you're editing with computers and the only way to get better is to practice."
Leave a Comment