SIPA's Saturday keynote announced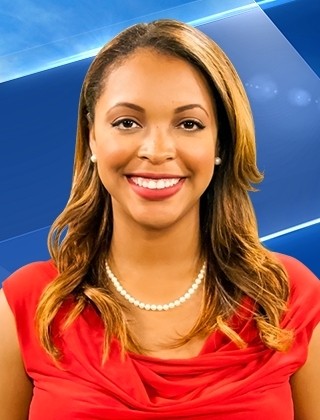 Destiny Chance, award-winning reporter for WACH FOX Columbia, will headline Saturday's classes as the keynote speaker.
She is a homegrown journalist from Greenville, South Carolina who graduated from the University of South Carolina's School of Journalism and Mass Communications.
"In high school I had the same brightness in my eyes that still shines today," Destiny said. "Yearning to learn more, receive feedback, improve and just grow in every way. Whether it's writing, shooting, going live, editing or writing a web piece, the amazing thing about journalism is that there is no set path. When news happens everything moves so fast, and before you know it you could be covering a national story or meeting people that will change your life forever."
She will be speaking Saturday morning about her experiences covering major news stories like the October flood, the Mother Emanuel AME shooting and the removal of the Confederate Flag. She will be available to answer any questions from high school journalists as well.
She has hands on experience working with local and national news, covering stories ranging from President Obama's visit to South Carolina to crime in South Carolina to community events.
A high school journalist at J.L. Mann, she has worked her way through collegiate journalism and is making a name for herself in the professional world.
SIPA kicks off Friday, March 4 with Pulitzer Prize winning photographer John Moore addressing students. It continues Saturday with Destiny Chance and culminates Sunday with an awards banquet.
For more information about SIPA or attending this year's conference, visit sipa.sc.edu or email [email protected]